About MySmartETextbook and
E-Textbook Market Development Scheme (EMADS)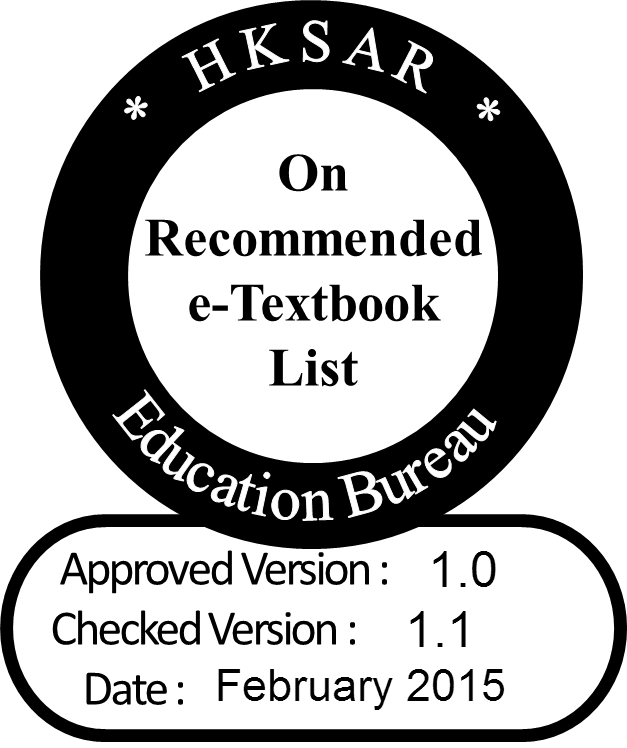 To accelerate the development of electronic textbooks for primary and secondary schools in Hong Kong, EDB has introduced the E-Textbook Market Development Scheme (EMADS) in 2012. Smart Education was appointed as the ONLY e-textbook provider for the English Language subject for key stages 1 through 3.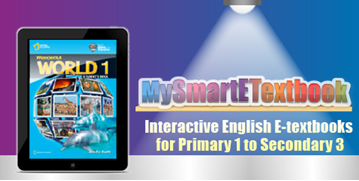 The Education Bureau of Hong Kong has launched the E-Textbook Market Development Scheme in 2012 to accelerate the development of electronic textbooks for primary and secondary schools in Hong Kong. Smart Education has been appointed as the only e-textbook developer in the English language subject, and is responsible for developing English-language e-textbooks for Primary 1 to Secondary 3 (i.e. Key stages 1 to 3). Smart Education further completed the first tryout of our e-textbooks with 8 pilot schools in Hong Kong, and also expanded such e-textbook adoption in Macao.
Smart Education provides e-learning programmes for primary and secondary schools in English, Chinese, and Mathematic subjects. It has more than ten years' experience in the development of e-learning technology and teaching and learning resources.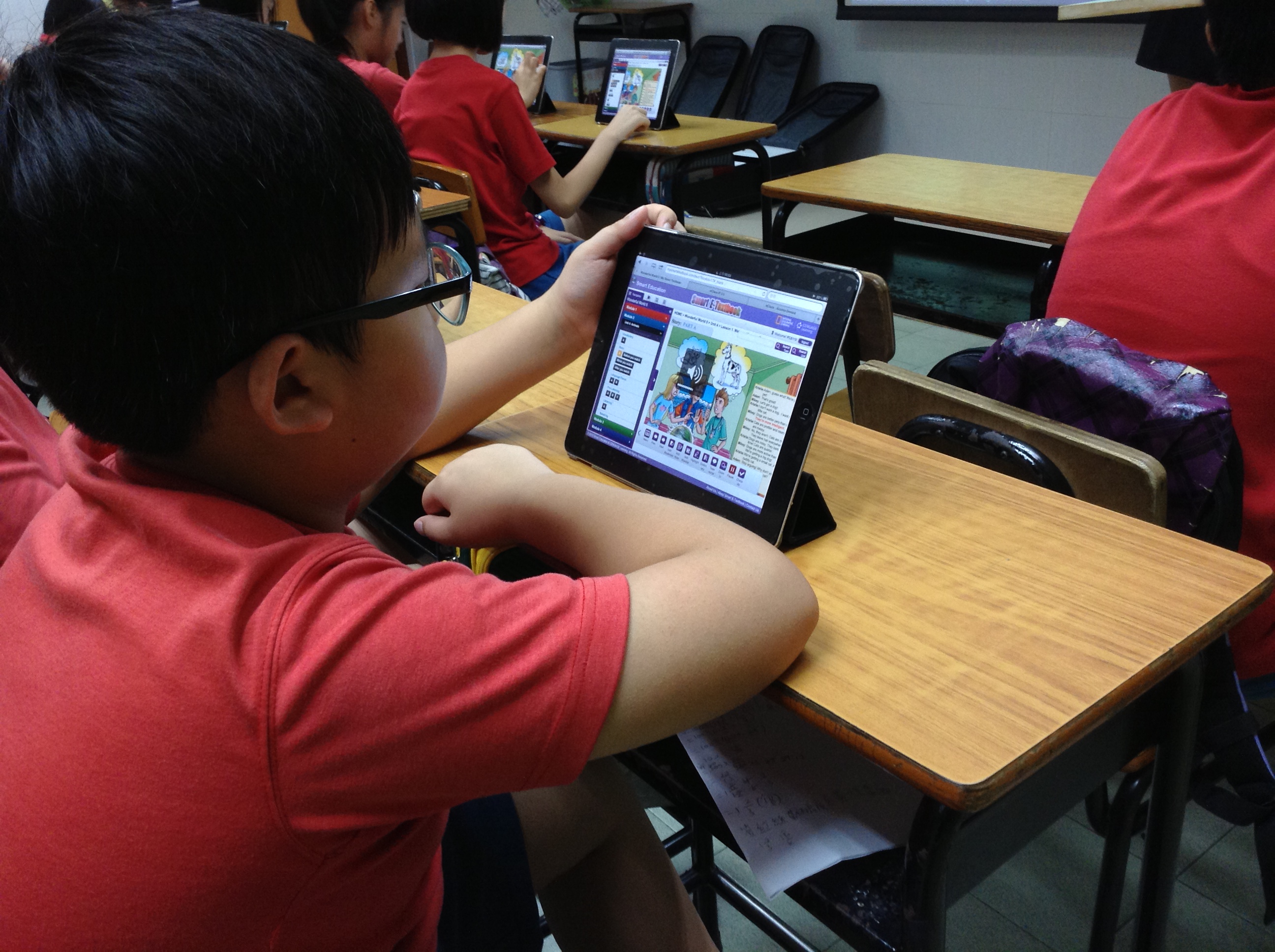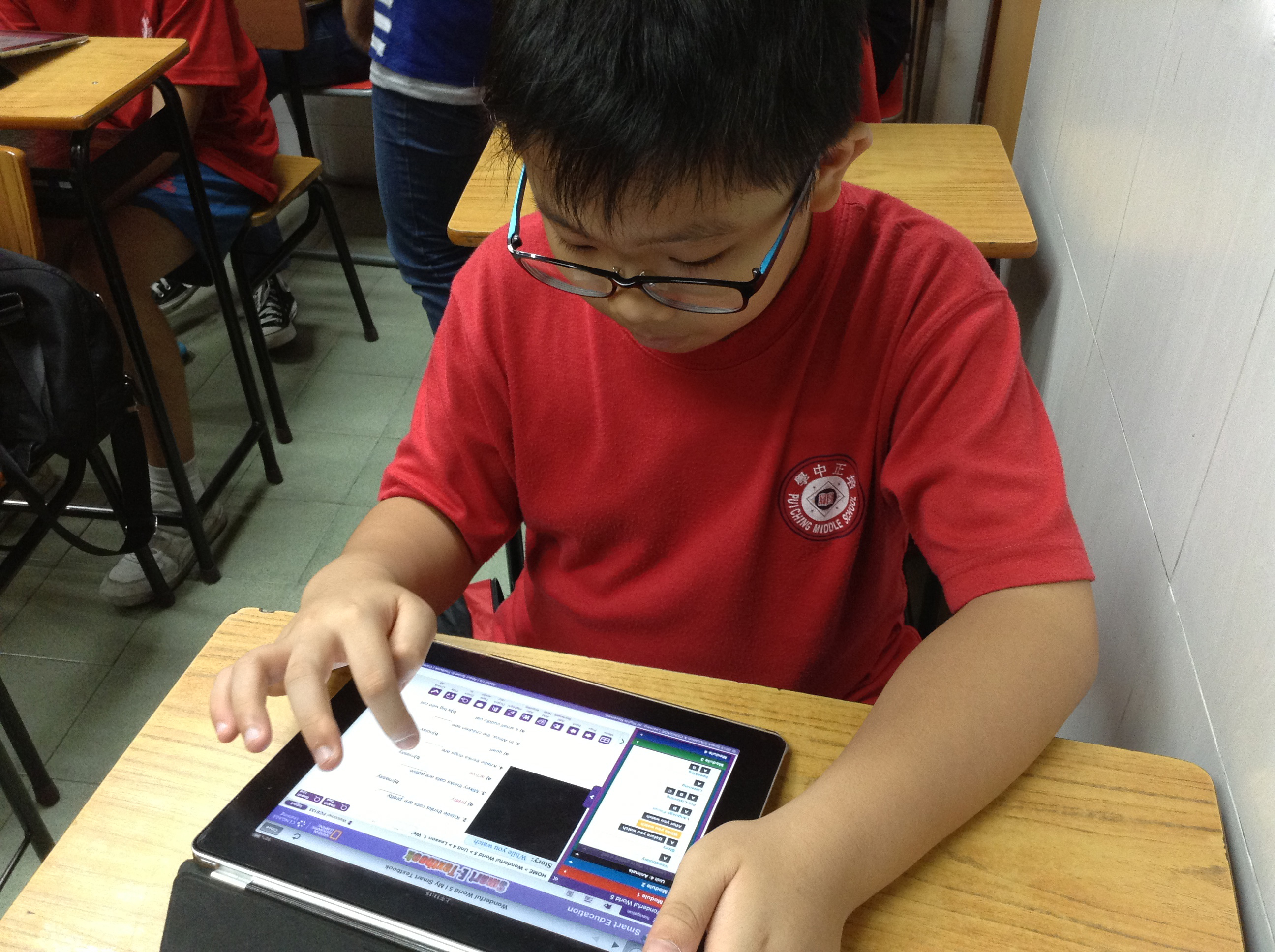 Smart Education is collaborating with National Geographic Learning & Cengage Learning on this e-textbook development to ensure engaging and motivating learner-centric content which will help students develop their 21st century skills (i.e. inquiry, critical thinking, communication and collaboration skills). MySmartETextbook (www.MySmartETextbook.com) combines authentic and engaging content, easy to use mobile learning platform, as well as the e-learning pedagogy to improve students' English language skills in the 21st century digital classrooms.
What are the key features of MySmartETextbook?
Authentic & Engaging Content from National Geographic Learning
Animated videos of exciting adventure cartoon stories and National Geographic stories;
Various reading texts in different text forms, including cartoon stories in the form of comic strips, real-life stories or articles presented in magazine-style and other reading texts that students can relate to;
Authentic texts based on National Geographic's philosophy—"inspiring people to care about the planet" and helping students to understand people of all cultures and to learn about global issues;
Relevant real-world content, including photography from the National Geographic archives, which provides motivation for students to think and learn about real issues and helps them to develop critical thinking skills;
Contextualized vocabulary and grammar tasks that allow students to practice in the meaningful contexts;
Topic-related listening and speaking tasks that allow students to practise vocabulary and grammar presented in the lesson;

A strong writing syllabus that enable students to identify text types and write well from the start. Students are gradually introduced to the different text types and text forms, and are supported in their efforts to build knowledge of the text structure and language features of specific texts;
KS1 & KS2 - Wonderful World 1-6 (P1 - P6)

A six-level English course which takes primary school pupils on an adventure in English language learning as they discover the sights and sounds of National Geographic.
It teaches reading, listening, speaking and writing in a carefully graded way enabling pupils to develop their English skills successfully and confidently.
KS3 - Time Zones (S1 - S3)

There are FOUR real-world content areas embedded in each of the four levels: People and Places; Natural World; History and Culture; and Science and Education.
In each content area, there are 3 topic-related units, one World Explorer section based on National Geographic images and video, one Integrated Skills section, and an Elective section also based on a video.
Learner-centric Mobile Learning Platform
Support a multitude of common computing devices such as desktop/laptop computers, mobile computing devices

Easy-to-use toolbar

Multimedia content - interesting and authentic illustrations, audios, songs, Cartoon animation and National Geographic videos

Multimedia support for audio and videos

Audio read aloud continuous and dialogues

* Students can also choose  to read aloud the entire dialogue or individual sentences to support personalized learning

* Students can also pause, replay, restart  the audio at their own pace

Switch on/off audio script in the listening practice

Text zoom-in and zoom-out features

Print-on-demand

Inidividualized learning tools (6.1 Notes; 6.2 Bookmarks; 6.3 Dictionary; 6.4 Wordlist)

Text highlighting

Collaborative tasks and interactive writing forum

Analysis Tools and Teacher Management System (TMS)
Questions?
Smart Education Co. Ltd.
If you are interested in finding out how MySmartETextbook can help you and your students, please contact us if you have any questions.

Telephone: +852 2851 3822( Hong Kong )

Telephone: +853 6261 6000( Macao )

Telephone: +86 147 1602 6286 (China)

Fax: +852 2851 8422( Hong Kong )

Email: info@mysmartedu.com
Hong Kong Office
Macao Office
Office hours
- Monday to Friday: 9am to 9pm
- Saturday: 9am to 1pm
- Closed on: Sunday & Public Holidays